About Institute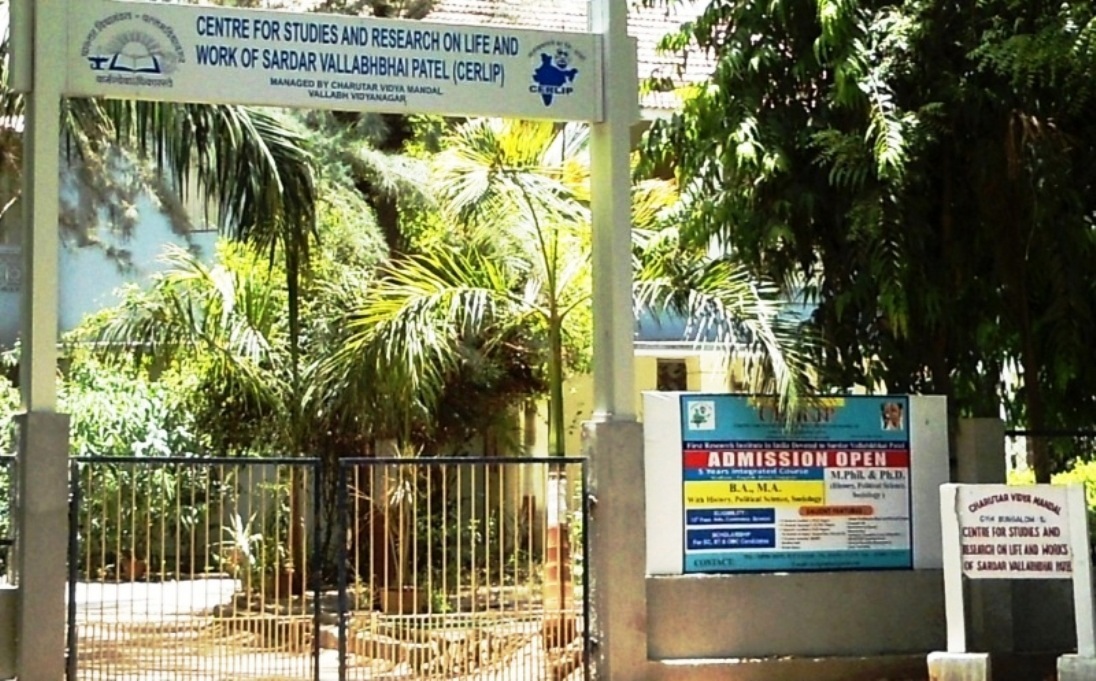 Sardar Vallabhai Patel stands out as an eminent political leader, an ardent social reformer and an able administrator. He was instrumental in execution of Gandhian thought. The Sardar is remembered today for his contribution to National Integration by accession of over 500 Princely States, as the first Deputy Prime Minister of India and the Founding Father of the administrative frame work embodied by IAS and IPS civil servants.

As a tribute to such a visionary statesman, Charutar Vidya Mandal(CVM), under the leadership of Dr. C. L. Patel, decided to establish the first and only Research Centre dedicated to studies on the Sardar's Life and Works in the year 2008. Centre for Studies and Research on Life and Works of Sardar Vallabhbhai Patel (CERLIP) came into existence with a brainstorming session attended by the Vice Chancellors of almost all State Universities of Gujarat.
We have decided to offer Master Degree (5 Year Integrated) courses in History, Political Science and Sociology from the current academic year 2016-17. The aim of New Courses is to impart quality education in the area of Arts and Humanity. As well as to develop students for Nation Building through social and affordable education.